Flagrant problem of debt repayment in the face of the economic crisis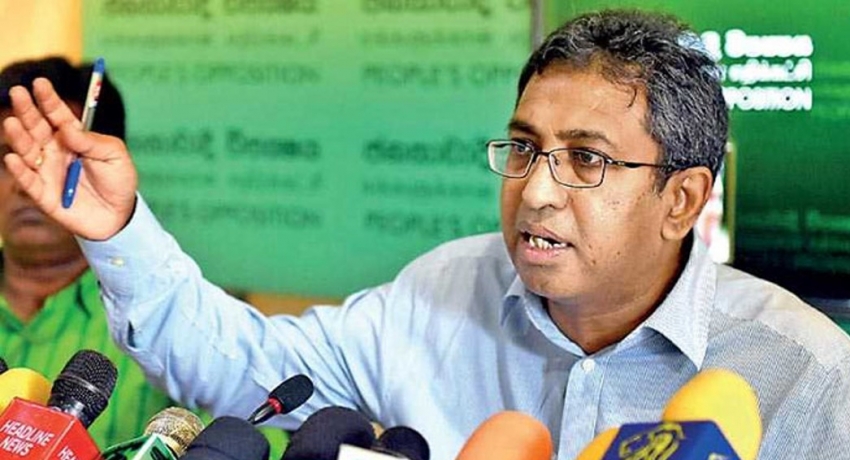 COLOMBO (New 1st); As of November 30, 2021, Sri Lanka's foreign exchange reserves stood at $ 1,009.5 million.
In this context, import spending and debt repayment have become glaring problems.
The government is currently focused on securing help from the International Monetary Fund (IMF) to resolve this issue, and it is expected to be discussed at length at Monday's Cabinet meeting (13), when the finance ministry secretary and the Governor of the Central Bank will also participate in the meeting.
Meanwhile, MP Dr. Harsha de Silva called on the government to give the opportunity to the opposition if it is unable to cope with the economic crisis.
Dr Harsha De Silva, speaking to the media, said if the government had ever approached the IMF, it would not have been as big a problem as it is today.
In addition, he said it was too late to turn to the IMF now, as the crisis cannot go beyond this stage. Pointing out that the country does not even have $ 1 billion in cash at the moment, the MP asked who in the country had bought international sovereign bonds in the secondary market and kept the money while causing the whole thing to suffer. from Sri Lanka.
Pointing out that ultimately a situation has arisen in which this government is unable to repay its loans, Dr de Silva said talking to India about this issue might be a better alternative.
In addition, Dr de Silva said the country should talk to India and ask for funds, to buy medicine and food.
Speaking next, MP Harsha de Silva said that at present the opposition is ready to give the government the support it needs on behalf of the people.
He also said that relevant MPs such as Eran Wickramaratne, Kabir Hashim and himself are present in the opposition, so the opposition can save the country with their final solutions.
Meanwhile, MP Manusha Nanayakkara also expressed his view on the matter, saying that the Central Bank currently owes $ 2,800 million and saying that by January 15 the country will be devalued in dollars.
"After that, oil could no longer be imported into this country. We will not be able to import powdered milk. No gas. There will be no way to import apples and betel, but also a formula that is given to children, "said the deputy.
In addition, MP Nanayakkara also said that when a country cannot deal with the world, that country becomes a failed state, and pointed out that some government MPs may also leave the country abruptly or even quit.