Technology is driving success in the Asian private debt market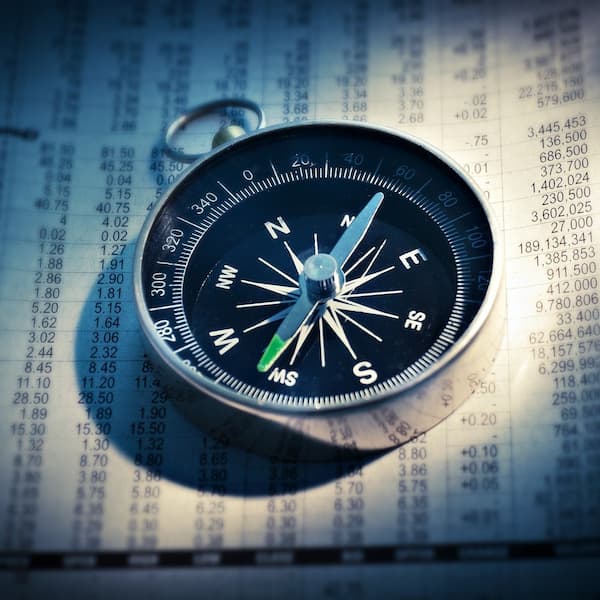 The author of this article argues that staying ahead in the growing Asia-Pacific private debt market means adapting quickly to growing competition and complexity – and that takes technology.
The private debt market in Asia-Pacific is expanding – as in other developed markets due to the attractiveness of this sector in terms of yield. Private markets, however, bring new levels of complexity, and when wealth managers and family offices need accurate and timely information, technology is essential. So it's no surprise that companies operating in this tech space are keen to make their case. Here, Cameron Bunnell, senior director of product strategy at Broadridge, examines the market's evolution. The editors are happy to share these views and ideas; the usual editorial disclaimers apply. Email [email protected]
Emerging from the vacuum of the global financial crisis, the private debt sector has matured into an established cornerstone of alternative investment portfolios. By the end of 2021, Preqin, the research firm, estimated the industry's total assets under management to be over $1.21 trillion(1), growing at an average annual growth rate of 13.5% over the last ten years (2). What is even more impressive is that this momentum is accelerating amid investor demand for yield and the differentiated risk exposures this asset class can bring. In fact, by 2023 private debt is estimated to be on track to become the second largest alternative investment asset class in the world and by 2026 it will reach a staggering $2.69 trillion. dollars of assets under management.
North America and Europe have long been hailed as the epicentres of private debt in the world, but the gravitational pull capital has gradually shifted east. Indeed, in many ways, the private debt industry is already booming in Asia Pacific. In the past five years alone, assets under management held by closed-end private debt funds have doubled to more than $60 billion (3), as traditional bank lenders have further lost market share to alternative lenders to reduce balance sheet risk and comply with tightening regulations. The liquidity gap left by traditional lending institutions has increasingly been filled by a growing number of LPs and GPs seeking attractive opportunities in the region, pushing competition for deals to record highs.

Covid-19 pandemic: growth and digitization
The past two years have presented unique headwinds for the private debt industry in Asia Pacific. As the region implemented tough lockdown measures and economies responded in kind, there were widespread calls for more loan defaults and more widespread credit downgrades, shaking managers' confidence. of assets preparing the portfolios for a liquidity crisis. The fear was understandable. Operational disruptions in various sectors have challenged the financial health of borrowers and their operational ability to meet the interest burden of debt and, consequently, private debt managers to meet investors' return expectations.
Despite these challenges, the asset class proved more resilient than expected. Capital continued to flow into the region and returns remained strong thanks to healthy, high-quality loan volumes. Non-traditional direct lenders moved quickly to support borrowers through the crisis, deploying more capital into more private debt-backed deals in 2020 than in 2019.
As we come to what is hopefully the end of the pandemic, there are many lessons that we believe will stick with private debt fund managers, but chief among them will be the criticality robust technological infrastructures. Ensuring operational flexibility, strengthening decision-making capabilities and transparent communications with investors have taken on new importance throughout the crisis. Companies have rapidly advanced their digital transformation roadmaps years ahead of schedule.
In my own conversations with industry leaders, there is no doubt that the majority believe that digital capabilities are a key determinant of competitive advantage and, ultimately, performance. This is echoed in Broadridge's recent findings
2022 Survey on Digital Transformation and Next Generation Technologies which highlights that businesses across the private credit continuum see significant gains to be made by advancing their digital strategies.

Technology adoption
The inherent complexity of managing portfolios within this asset class has always required a basic level of digital adoption, especially at scale. A big part of the reason is what makes private debt so attractive to investors and borrowers in the first place – its bespoke nature but ultimately its yield.
Consider, however, the complexity of the data model needed to manage a portfolio of many loans. At its simplest level, it will include the loan facilities themselves, various maturities, bespoke repayment schedules, changing interest rates, collateral details, covenants and jurisdiction specifics. 'episode. Beyond the asset class itself, managers need a data and technology model to report on regular borrower financial disclosures, compliance information, portfolio-level accounting, analysis of cash management and aggregation of fund performance data for investor reporting. The complexity of prior data is impacting the confidence of portfolio managers and investors, whose linchpin is a robust technology stack.
While fund managers across Asia recognize this digital dependency, many new entrants still fail to realize just how complex and multifaceted their operational workflows truly are. To make matters worse, technological pressures on GPs are increasing post-pandemic, both internally and externally.
The pandemic-induced uncertainty of the past two years has starkly highlighted the importance of near real-time transparency and automation. Fund managers have had time to experience the growing need for integrated end-to-end visibility into their operations in order to gain high-quality insights and decisions, from loan origination to transparent communications and reporting with investors. Likewise, the growing sophistication of institutional investors and a growing desire to better understand portfolio risk more holistically means that on-demand transparent transparency with fund managers is no longer a good thing but a must.
Many of our existing and potential customers are already investing significantly in building their digital capabilities to meet these post-Covid realities and gain a defensible advantage over their peers. With this in mind, Broadridge continues to enhance its own unified portfolio management platform for private debt to help reduce barriers to large-scale digital transformation across the front, middle and back office. to support the entire investment life cycle. Broadridge is looking to stand out in today's competitive environment, but will increasingly demand fast, flexible and dynamic wallet solutions like this to cut through the noise and focus on what matters.